Flexible and Scalable Digital Signage
With d|sign you can create single screen or enterprise level signage solutions with ease. The same powerful features are available to both small and large scale users.
Easy to Add Additional Screens
You can start with one, or one hundred - and add more as you need them.
Works within your existing network
No need to set up new networks, d|sign works within the network you have (or even off-network)
Hardware Independent
No black-box solutions with propriatary hardware, we can provide a range of hardware from leading manufacturers, or you may be able to use equipment you already have
Flexible Administration
Administrate locally, delegate screens or tasks, use content from external sources or the cloud.
Create a d|sign account for access to technical documentation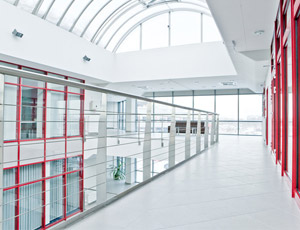 With support for over 30 different image formats, you'll be hard pressed to find one that d|sign doesn't like - including those with layers and transparency, so you'll never have to worry about asking for an image in another format, just select it from your computer and away you go.
Video files are supported in a number of popular formats, if you can play it in windows media player - then it should be fine with d|sign. As well as video files, d|sign supports streaming video such as IPTV and live TV with appropriate TV hardware.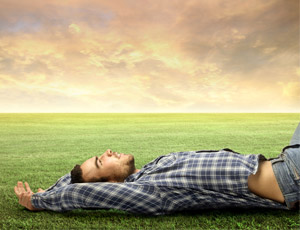 You'll usually want to include some messages in your digital signage content and we provide multiple ways to do that, from scrolling areas to the ubiquitous ticker. You can type your messages in, copy from documents and apply formatting too. There are also lots of ways of picking up messages from other sources such as Messages and Twitter.
One of the biggest on-going concerns with managing any digital signage system is providing new and interesting content frequently enough to keep viewers coming back to your screens.
d|sign cloud services help you solve this problem by providing features that make it easier to source and manage engaging content with d|sign Apps and access to live data and content from external sources such as weather, traffic and news with d|sign feeds.
We understand that the communication needs of every industry and organisation are different. Often third party applications, systems and processes are in place within an organisation that collate or create information, and communicating that information would be beneficial.
It is often possible to use the information provided by such systems as additional content in your digital signage - without having to duplicate your input activities. Please call us to discuss a feed or integration with your digital signage.
We now have an extremely short reaction time which enables us to put information in line straightaway. Reliability and customer satisfaction are vital ingredients for success and we need to be sure that staff are well informed.

The new information system is one of the most important investments we have made in this regard.
Marketing & Commercial Manager, Stagecoach London
The onboard infotainment screens are a significant part of our communications platform for customers.

The Procyon software is a dynamic and flexible tool and has enabled us to deliver key messages such as journey information, news and local attractions in a graphic and engaging manner.
City of York FTR. Project Director
Easy and intuitive. We have all been able to produce high quality and attractive content using this product.

It has definitely added to the 'Wow Factor' of our new library. It has grabbed the imagination of the public, staff, Councilors and everybody. The reaction has been positive.
Information and Learning Manager, Nottinghamshire County Council
Staff have given an almost unanimous thumbs up to the displays and we've found that information notices were more likely to be read when displayed on the LCD screens.

Drivers find diversion information particularly useful and the garages yet to have their screens are keen to have them installed. The software is easy to use, very user friendly.
Communications Support Manager, Arriva London